If you have a nagging health issue that you just can't seem to solve or you want to experience the best health of your life, then you might be interested in a Holistic Life Coach. The term "holistic" has been around for a long time and from the 1970s, holistic health started becoming more and more popular. Then in the 1980s, holistic dieting became a way to live well. The 21st century ushered in a new age for this word: the age of holistic life coaching. So what is a holistic life coach? How can they help you create an inspired life filled with love, joy, and happiness? To learn about this kind of holistic coaching and how it can help you achieve your dreams, read on!
To live a holistic life, you have to take a holistic approach
To live a holistic life, you have to take a holistic approach. I always tell my coaching clients that when we're focusing on only one aspect of our lives, like career or health, we're neglecting other holistic principles. We all need to remember to continuously take the time to reflect on how everything in our life is connected. The bottom line is that our lives don't exist in a vacuum. The goal is to build your own perfectly balanced version of your life by integrating mind, body, and spirit, along with a healthy career. For many, this is easiest with the help of an experienced holistic life coach!
How To Find a Holistic Life Coach
Whether you're looking for a coach, a holistic practitioner, a team to work with, or someone to help you put together a life plan, finding a successful health coach can be hard. So how do you figure out who will be the right fit for you? And would you benefit from Holistic Life Coaching?
This question can be tricky for a number of reasons, as individual coaches are experienced in different life coaching practices. And, finding a health coach that can fit your lifestyle, match your methods and style of living can be difficult. Honestly, a holistic coach doesn't figure out your life for you and give you a schedule to follow. A holistic coach (or health coach) is there to guide you out of your comfort zone and help you identify, through holistic coaching practice, what it means to comfortably move through your own life.
Another reason it can be difficult to determine who to hire as your health coach is because of the outside forces and influences like family, friends, or employers who may have an impact on who you decide to choose as a coach. When you know what you need to work on to live a more comfortable life, it can be easier to narrow it down to one coach who fits those needs. So how does holistic life coaching work?
Holistic Life Coaches Focus on the WHOLE Person
Holistic life coaching is the practice of helping clients reach their goals by focusing on the whole person's approach to health through personal development and their physical health. This means helping clients to consider not just their physical wellbeing but also their mental, emotional, and spiritual wellbeing. After all, there are different coaching packages to consider when choosing a health coach. Narrowing down the type of holistic health coaching that you may need will help your health coach create a personal coaching model tailored just to you and your needs. Holistic life coaching often includes services like nutritional advice and exercise routines to reach your physical goals, as well as mental relaxation exercises like meditation or yoga to soothe any inner turmoil causing you stress.
A holistic life coach uses available evidence-based data to safely support the client's goals by creating a one-on-one coaching plan that truly integrates their desired values with their current lifestyle. They implement transformational coaching strategies that continue to build the client's strengths and promote an active and healthy lifestyle overtime.
There are a wide variety of terms that are used to describe the practice of holistic life coaching. A dietitian, for instance, might refer to this type of holistic coaching as "nutrition coaching." If your health goal is to eat nutritious foods that fuel your body, then you are likely already familiar with concepts such as intuitive eating and food logging. But if your goal is to improve your life through the lens of an overall holistic approach, then these specific concepts may not be as clear to you.
Due to the complexity of holistic life coaching,  this article is written to help you understand how it can benefit you and help you achieve long-term lifestyle changes and your health-related goals.
Imagine that you are trying to lose weight. Then you would know that you could achieve significant personal development results by using holistic tools and setting personal goals like: creating plans to improve your diet, changing your approach to health, and implementing new exercise routines. Then, you try one of these new tactics to reach your health goals. However, you may be hesitant since the efficacy of your new strategy to reach your professional goals is questionable or untested, so you naturally proceed with caution. Then over time, you may discover that it isn't working for you and you become your worst critic. Now you are frustrated because you don't understand why your new action plan does not give you the results that you're seeking. What's preventing you from your goals? The fact is — and this is something you need to consider with any new type of undertaking — you don't know anything about the specific ingredients of food or types of exercise you are about to try and the effects they may have on your body. You have no clue that some of these "holistic principles" you are trying to embody in your new lifestyle may not be executed the way you need them to be executed in order to improve mental acuity, and the wellbeing of your physical body. So, that is where your holistic life coach comes in.
The Holistic Life Coach's Goal is to Help You Achieve Your Dreams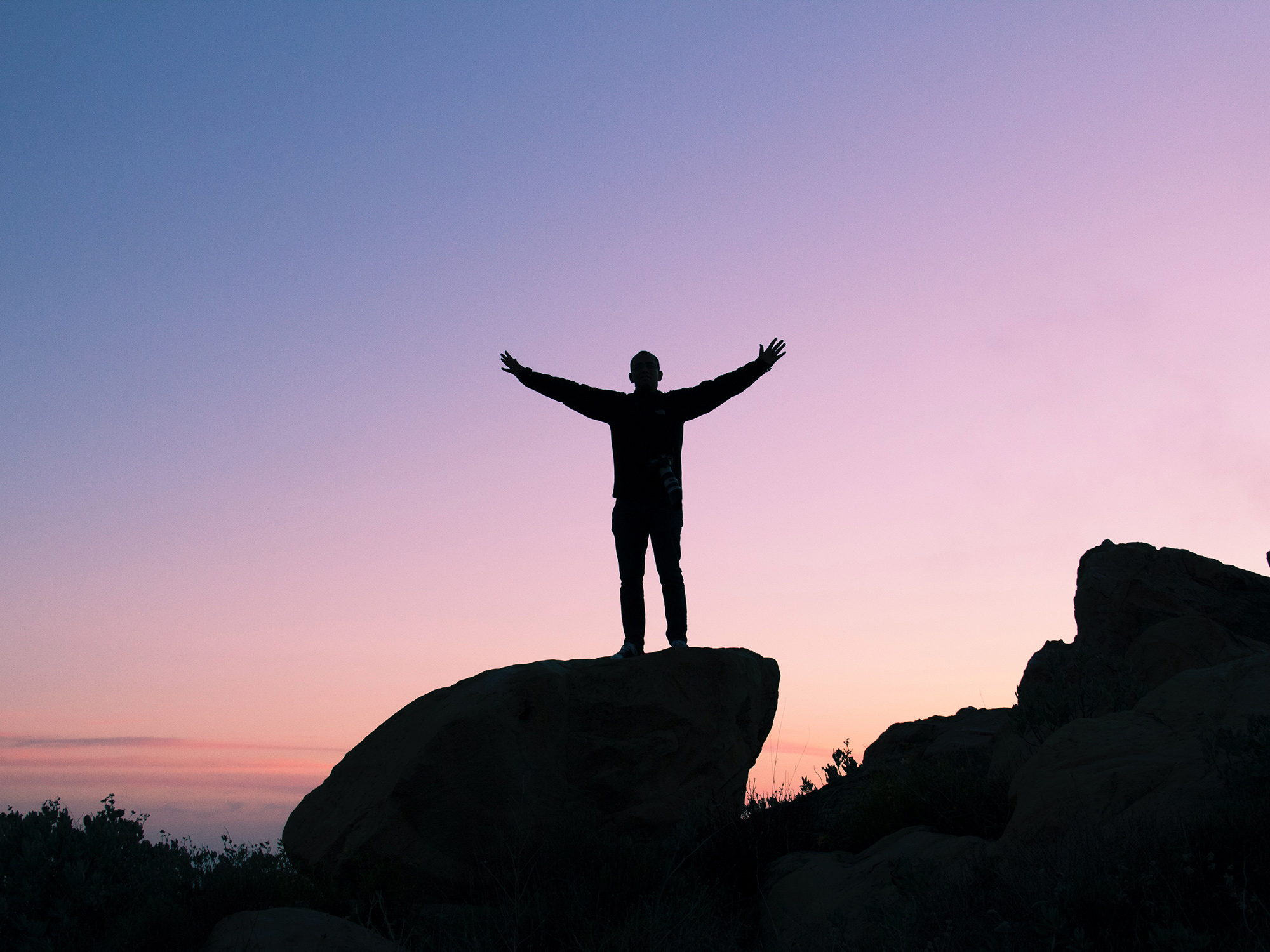 I have known for a long time that our mental health, physical health, happiness, relationships, and success are all linked. Once you understand this, you see that you can't be successful in just one area of your life without being successful in every area of your life. Holistic health coaches, through private coaching, can help you create a healthy action plan filled with mind-body balancing tools that will assist you in bettering your lifestyle as a whole.
Remember, your health and wellness journey is a journey—not a destination. Do you know your health goals? Intuitively, you should know what your goals are at the least. But, you may not know exactly what tools or health coaching programs you need to get there, and that's okay! This is where holistic health coaching comes in. Naturally, being inefficient in realizing your health and physical goals can delay your personal development results. Looking at the flip side of the coin, top-performers may not be aware of their efficient ways of doing things.  This is why holistic health coaches are so important to have if you want to make positive long-term lifestyle changes. Their style of coaching can make you see and realize life coaching fundamentals like you hadn't before. But, what if you want to be better at being your own life coach? Take MacGyver, for example.
MacGyver might well be the world's most famous "self-made man," but he was really just a sustainable plastic recovery expert who understood living holistically. He understood fully that he needs to take a holistic approach and be successful at all levels of his work to be able to create a sustainable healthy lifestyle, pay his bills, and travel the world at his leisure.
So, who wants to learn how to follow in the footsteps of people like MacGyver and Jeff Brown to achieve your lifestyle dreams through holistic living?
Self-Reflection Tips to Be Your Own Holistic Life Coach
Central to being a life coach or health coach is being a teacher, and that's why teaching yourself through self-reflection is key to contributing to your personal coaching program.
It's important to know what to do and not to do based on your goals, but it's even more important not to waste your time on things you don't know how to do. If you're thinking about starting a coaching program, you don't need an outside consultant to create one. You can create your own, as long as you are engaged in self reflection and know your limits and specialties.
Here are seven high-performance tips for learning the seemingly limitless holistic ways to get mentally and physically fit through consistency and self-reflection in your daily life.
1. BE A GOOD LANDMARK
If you want to know exactly how to do something, learn how to do that one thing—and then do that one thing again and again without fail. It's okay to switch it up occasionally, but perform one task consistently to strengthen the habit you want to build. Set a goal to do your very best in these practice sessions. Commit to doing this task every single day for a month to build up experience and endurance. Time management and consistency is one key to achieving your health-related goals.
2. CLEAN UP YOUR HABITS
What kind of behaviors are you consistent with and what kind do you consistently switch out? If you're a morning person and you always wake up at 6 a.m., then chances are your morning habits are impacting your daily activities—such as work hours and eating time, which is in turn impacting your lifestyle management. See how you could start to change these habits and add (or subtract) habits that do and don't serve you.
3. UPGRADE YOUR HEALTHY HABITS
Learn which habits are holding you back the most, and the ones that are providing the best benefits. The more you know about what holds you back, the easier it is to identify what habits you need to change to shift toward a meaningful life. Likewise, the more you know about what habits are helping you, the more time and effort you can put into building your healthy habits.
4. IDENTIFY THE TRENDS YOU SEE IN YOUR GREATER FUTURE
Take a look at the wide variety of your life principles and identify changes you can create that are more in line with your bigger vision, goals, and values. Taking the time to self-reflect, identify trends, create plans and habits aligned with your future is one of the life coaching fundamentals.
5. ASSESS YOUR STRESS LEVELS
Take a few moments to rate your stress levels on a scale of 1–10. Remember, your stress levels fluctuate throughout the day (whether it's temporary or chronic), so it's important to be mindful of which stresses are affecting your life the most. Using relaxation exercises to soothe the physical symptoms of stress and to increase your emotional healing skills is a payment to your future self.
6. CREATE A ROUTINE THAT WORKS FOR YOU
Everyone is different. What can work for one person, won't work for someone else. Take your time in figuring out what course of action in your daily life is best for you. Making sure you have a good routine that works for you and doesn't make you feel burnt out is one of the main holistic coaching concepts taught in most health coaching programs. Health coaches make it easier for their clients to create a routine that is tailored to them, but it's not impossible to identify a routine that works for you by yourself. Through testing and practice sessions, you'll have a better gauge of your own limits and needs better. After all, no one knows you better than yourself!
7. TAKE IT ONE STEP AT A TIME
A lot of people think you should see results overnight after you start a new habit; if not overnight, then soon after. We often see people online posting about how picking up this one habit for a week has helped them live a more fulfilling life. Holistic health coaches take this spiritual approach, and so should you – everyone is different and is on a different journey. Don't compare your journey to another's and get discouraged and give up. Everyone should live their lives at their own pace. This tip is one of the most important mind-body balancing tools. Take it one step at a time and don't be too hard on yourself! Give yourself time to adapt to your new lifestyle and way of living.
Keeping these key self-reflection tips in your mind will help you immensely in living a more holistic life. With that being said, some people may still need some extra help from an external person in order to get their life where they want it to be.
What Are The Benefits Of Holistic Life Coaching?
Do you find yourself asking yourself: What should I expect from a holistic life coach? And, how can a health coach help me? The skills and knowledge of a holistic life coach can help you change your life for the better. For example, if you're unhappy in your current job, it's very beneficial to seek advice from a holistic life coach who can help you improve your life through specific holistic coaching concepts catered to your entire life. A holistic life coach will help you target specific habits, thoughts, or patterns to help you devise a specific course of action to improve your lifestyle. Again, we circle back around to the concept that you have to have a perfectly balanced lifestyle in every aspect in order to live holistically.
Whether it's personal or professional, business or spiritual, consistent holistic lifestyle coaching sessions will help you create a healthy lifestyle in order to live a meaningful life.
One-on-one holistic lifestyle coaching will help you create a life you love by helping you identify what's holding you back and creating a game plan to help you move forward. A holistic lifestyle coach will help you create balance in your life and work through a wide variety of holistic tools and skills, like time management, emotional healing, mental health and physical health practices.
A holistic lifestyle coach will do this by being your guide. They will be your beacon of clarity while assisting you through specific health coaching programs. They'll train you to think holistically and will introduce you to a variety of leaders and resources in the coaching niche who share your dream of a super healthy and happy life. Moreover, if you're looking for a more spiritual approach to improving your life, you can also look for a spiritual health coach.
Throughout this holistic journey, you'll be challenged to find and utilize the positive influences in your life to help push you to new heights. For instance, perhaps you've always wanted to run a marathon or you've always wanted to lose weight. With your new holistic way of thinking, fresh resources and new coaching practices, you'll be able to achieve running a marathon or losing weight sooner than you could ever imagine.
How Does Holistic Life Coaching Compare to Therapy?
Having a holistic lifestyle coach can help you find a balance of self-care, sleep, physical activity, and healthy eating. Holistic lifestyle coaches (or health coaches) assist you with integrative life coaching, which is the key element to creating a whole, happy and fulfilling life. Life coaches help you create a routine or cycle that takes the most important aspects of your life and ensures there's equal time and energy to contribute to them all. Their main purpose is to help their clients create life synergy and synchronicity.
Whereas, therapists are mental health specialists that help you come to terms with your life experience as well as teach you emotional coping methods to better assist you through your life journey. Therapists have a different practice with clients compared to those in the life coaching industry. Therapists help you through the motions (or traumas) of your life during life-changing moments and emotionally-charged experiences. They contribute more to the mental wellbeing of your life. Some even prescribe medication.
At their best, life coaches guide you through an entire session (or more) to achievement, wellness, well-being, relationships, and joy individually. Coaches hold you accountable to goals that you create for yourself. Accomplishing a goal and moving on to the next is always a great way to move. But accomplishing large goals without concern for quality of life may seem unattainable. That's why, a life coach's main focus is to create a long-term plan where their client can accomplish goals while keeping their quality of life and energy high. The best payment to your future happiness and balanced life you can make would be to consider getting a life coach.
Are Life Coaches Necessary?
Many people think that life coaches are not useful or necessary. However, based on my experience and working with my clients, I have seen a lot of chaotic lives improve after helping them implement integrative life coaching programs suited to their lifestyle. All they needed is an outside perspective and a direct "business plan" to improve their quality of life. After figuring out what is important to my clients and setting up a coaching model for them, I have seen my client's personal development, mental health and physical health shoot through the roof.
So, life coaches can be seen as unnecessary, but there have been numerous studies that show holistic coaching to be an immensely successful strategy to create a long, happy and healthy lifestyle. This study found that coaching has significant positive impacts on performance and skills, wellbeing, coping methods, work attitudes and goal-directed self-regulation. In fact, this following study showcases and explains that 80% of people who received coaching have increased self-confidence and over 70% benefit from improved work performance, creating balanced relationships, and having more effective communication skills.
Although there are those that believe holistic life coaching doesn't work, there is clear evidence that shows those who are part of the life coaching industry and have embodied the practices of health coaches are happier, healthier, more successful and well-rounded individuals.