Download Your Ebook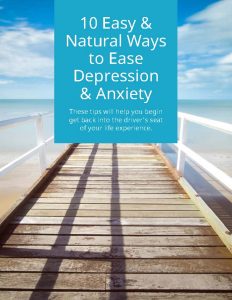 I also wanted to share NET with you, one of the techniques I use to heal people.
Neuro Emotional Technique: NET
In just 4-5 sessions, patients who received NET reported much less distress, their overall emotional state improved significantly and the way their brains reacted to stress cues normalized.
Neuro Emotional Technique (NET) is by far the most scientifically proven technique for changing the brain and subconscious patterning, as well as the farthest reaching process in its scope of transforming the body and mind.  Its basis is to find and remove emotional physio-pathological patterns, which are called Neuro Emotional Complexes (NECs).
Emotions have traditionally been thought of as normal functions of human beings, and often they do not present a problem. However, emotional trauma and/or long-term conditioning can cause a Neuro Emotional Complex that can be at the base of physical, mental, or emotional disturbances or imbalances.  NET seeks to normalize these patterns by an actual physiological change.  This intervention allows the resultant disturbance to heal.
NET is a mind-body methodology of finding and removing neurological imbalances related to the physiology of unresolved stress.  This technique allows access to the neurology of repetitive patterns, which deliver repeated negative results thereby profoundly impacting our perceptions, actions and health.  It helps clients unhook the mechanisms of these patterns and gain the ability to control their lives.  Ultimately, NET assists in clients' re-connection to their true self.
Background Concepts & Dynamics
2 Minute Demo of NET Procedure